Meet the Skillhouettes
The Skillhouettes Active Card Game will be coming soon! Here are the characters: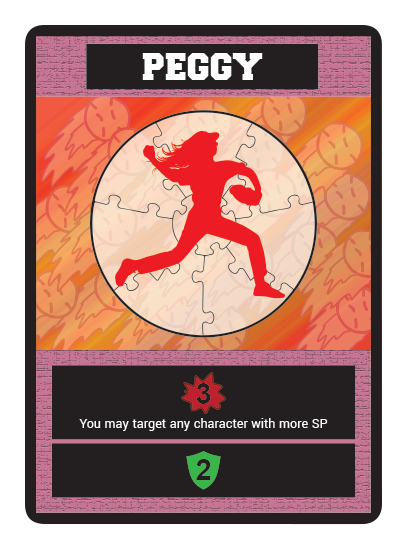 FAVOURITE FOOD:
Tossed salad.
HOBBIES:
Watching Pitch Perfect & Chuck Norris DVD's.
DESCRIPTION:
A batter once told Peggy that she "throws like a girl". She struck the batter out and then said to him "With a little bit of practise, you can too!"
Peggy's fastball recently broke the speed of sound…and a whole lot of windows!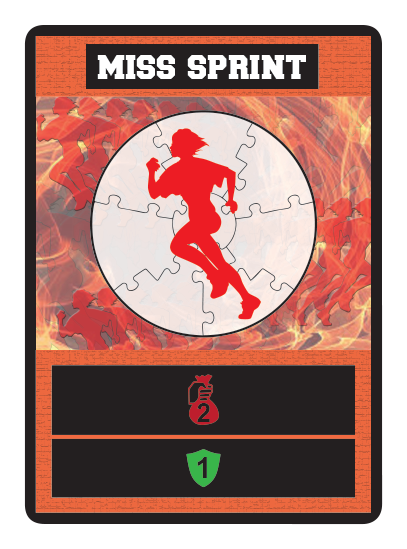 FAVOURITE MOVIE:
Fast and Furious.
HOBBIES:
Watching lightning, driving speedboats.
DESCRIPTION:
Miss Sprint is always in a hurry and will often misprint her own name. She once met Taylor Swift and laughed, "more like Taylor Slow".
Miss Sprint only ever eats 'fast-food' because she's afraid eating anything else could slow her down!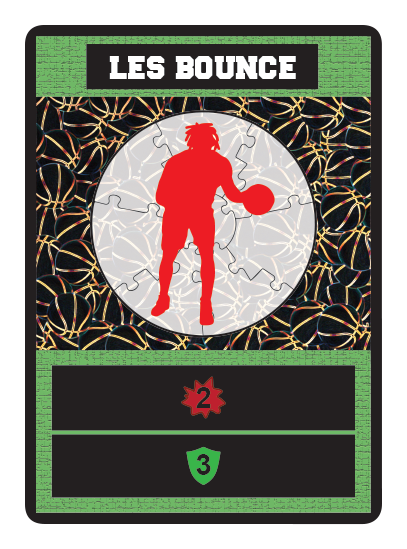 FAVOURITE ANIMAL:
Kangaroo
HOBBIES:
Counting his fowl and cutting keys.
DESCRIPTION:
As soon as Les was old enough to stop dribbling, he started! He hasn't stopped since.
Whether he's eating ice-cream, watching TV, or even riding his bike, you'll be able to find Les. Just listen for the sound of a bouncing ball.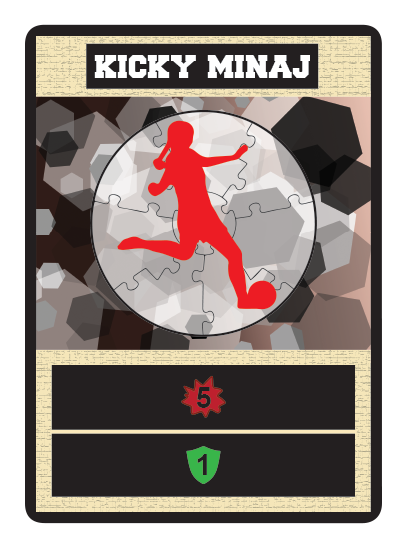 FAVOURITE ANIMAL:
Gooooaldfish!
HOBBIES:
Collecting hackey-sacks, foot massages.
DESCRIPTION:
Kicky is the only person in the world to score a perfect game Ten Pin Bowling. "Big deal", you say? Well, she did it using a soccer ball!
Kicky's skills are so good she does her homework under the table with her feet while she eats dinner.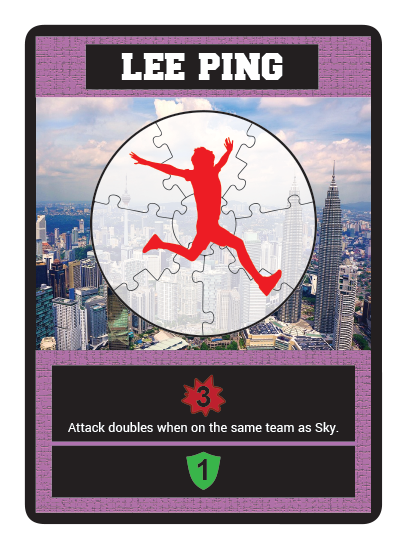 FAVOURITE ANIMALS:
Grasshopper and Tiger.
HOBBIES:
Parkour and Dance.
DESCRIPTION:
Lee Ping is from China. He accidentally landed in Australia while competing in triple jump. Lee has been welcomed to Australia and every four years they celebrate his arrival with a leap year.
Lee secretly has a crush on Sky. Last Christmas he bought her a matching jump-er!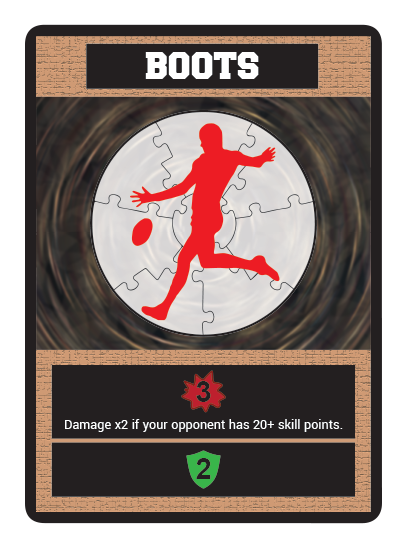 FAVOURITE FOODS:
Bananas and sausage rolls.
HOBBIES:
Boots loves to drop puns in his spare time. He gets a real kick out of making people laugh.
DESCRIPTION:
Boots was once asked to kick-start a motorbike. He kicked so hard that people are still finding parts of the motorbike in China!
Boots is currently working with NASA scientists to launch torpedos into outer space.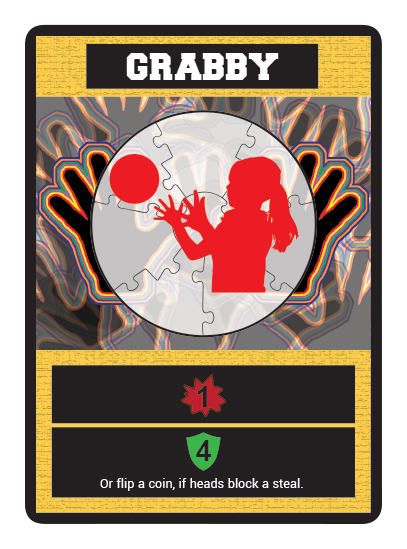 FAVOURITE SAYING:
"Gotta catch 'em all".
HOBBIES:
Catching movies, the bus, waves, fish…
DESCRIPTION:
Grabby is the only person in the world to have actually 'caught' a cold. That's gross.
Grabby once saw a crazy duck trying to lay an egg while flying. She waited underneath and caught the egg without so much as a crack. Not even yolking!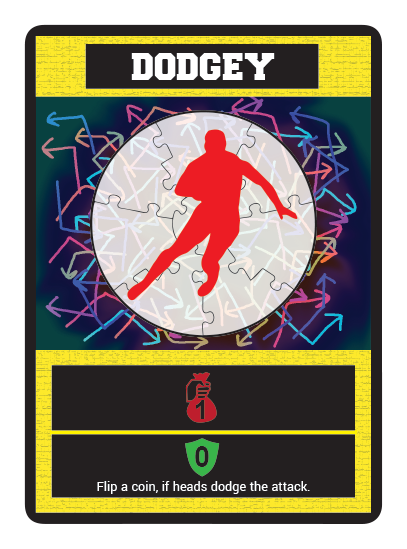 FAVOURITE BAND:
'Change Direction'
HOBBIES:
Playing Pac-man, Rugby and Dodgeball.
DESCRIPTION:
When he was six Dodgey took a ball from the sports store. He thought it was a game and started dodging the police. After 3 weeks he realised what he had done and returned the ball to the store.
Dodgey now works as a video game advisor, giving Pac-man tips on how to escape from monsters.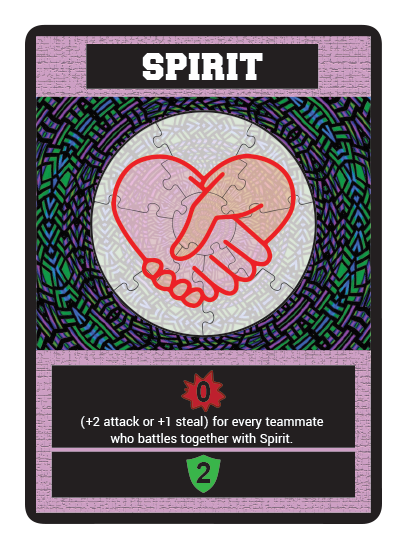 DESCRIPTION:
Spirit is a mystery. We don't know much about its favourite foods or hobbies but we do know what things look like without Spirit.
Without Spirit people argue and fight, they put each other down, break rules, leave others out and care more about winning than the people around them.
When spirit is around people are smiling, having fun, joining in, sharing, using kind words and being made welcome. Spirit is THE MOST important Skillhouette because it makes all the skills around it even better.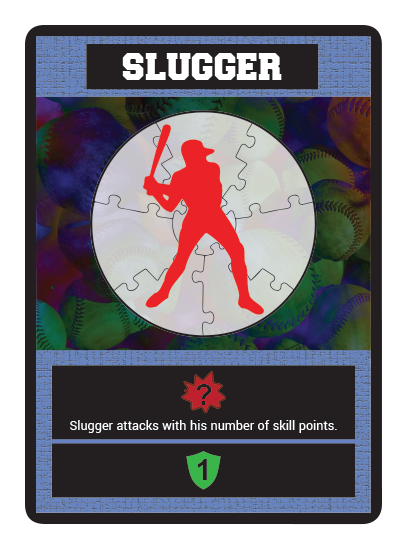 FAVOURITE ANIMAL:
Any type of Bat.
HOBBIES:
Making bases, listening to 'hit' music.
DESCRIPTION:
Slugger's talent was first discovered during a wood chopping contest. Legend has it that the trees were so scared, they fell down on purpose!
From there Slugger became a professional baseballer. Every week he visits his mum, with many 'home runs'.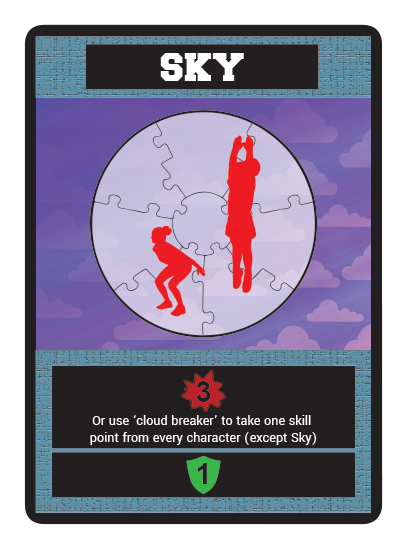 FAVOURITE MOVIE:
Up.
HOBBIES:
Knitting jumpers and cloud surfing.
DESCRIPTION:
When Sky was little her mother told her not to jump to conclusions because the last time she did she went missing for two weeks!
Sky has never used stairs or an elevator. She once got bored waiting in line to go up the Eiffel Tower. She jumped the queue and landed right at the top!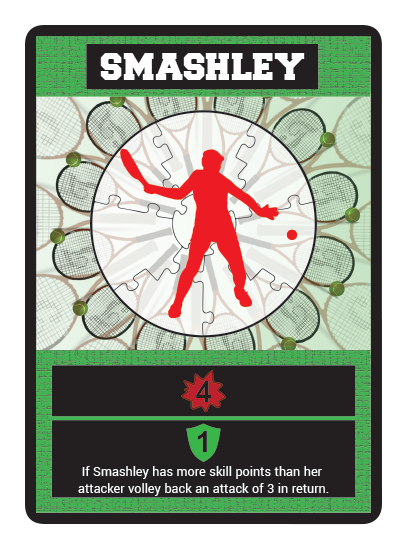 FAVOURITE FOOD:
Vanilla slice and smashed potato.
HOBBIES:
Going on strike and causing a Racquet.
DESCRIPTION:
Smashley was the first person to play a game of tennis against a brick wall … and win!
Nobody can get the ball past her. Intact, she is so fast that fans believe she has four-hands. Because of her the 'One-Hand strike' is now known as the 'Forehand'.