---
Creating student accounts
After signing up as a teacher and purchasing student accounts the first thing you will need to do is create accounts for each of your students. There are two ways to do this.
Bulk import
The first and fastest is to download the student import template and follow the instructions in the relevant video below to perform a bulk import.
Importing on Android devices
Importing on Apple devices
Adding students one by one
The second option is to manually enter each student's details into the app one at a time.
To do this a teacher must first create a class, then tap on that class to enter it and select 'add student'. Once the details have been entered that student will appear within the class.

Notifying school community
We've made it easy for you to let your school community know you'll be using the Skillhouettes app. Download the note/newsletter template then edit and send it out to your school community.
Evaluating Fundamental Motor Skills
Once accounts have been created you are ready to use the app to evaluate your students learning.
To do this, tap on the class you are evaluating, then tap on the student within that class and then the skill they are performing.
Each skill is broken into clear components which you can double tap to tick if a student has mastered that aspect of the skill, or leave untapped if they have not.
Teacher feedback appears live on the student's account so when they or their family log in they will be able to see exactly what they've accomplished and what they still need to work on. 
Generating student reports
The Skillhouettes® app allows you to generate personalised student reports at the touch of a button. Before you can generate student reports you must provide two describing words for each student (used as the report intro) and have provided feedback on at least one skill component.
Student video uploads
Students can use this app to upload videos of themselves performing each skill for their teacher to evaluate. Students should record their footage in landscape to match the expert films they will be able to compare their performance with.
Make sure students film in landscape.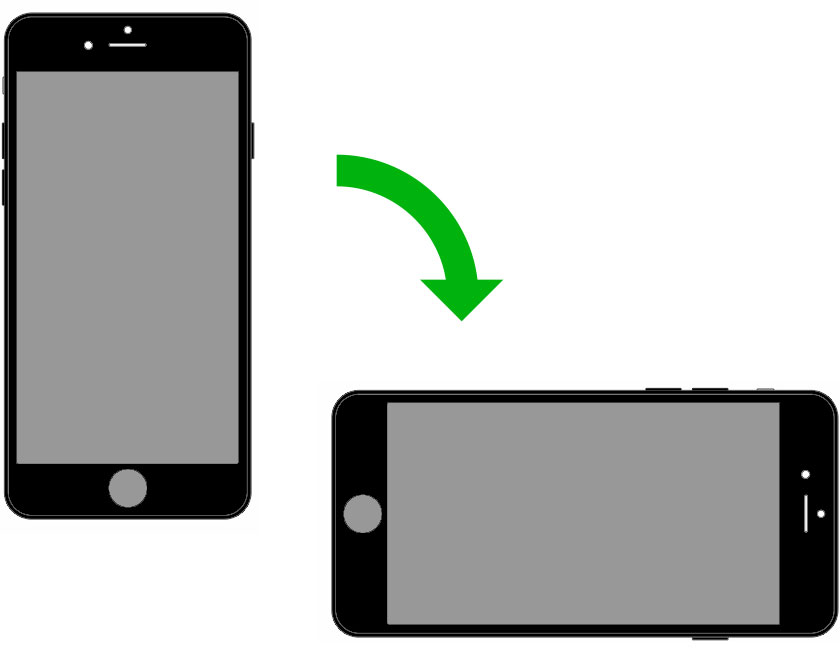 Student video uploads will become visible on the teacher account they are connected to. Teachers can then evaluate skills at their leisure, outside the chaos of the classroom.